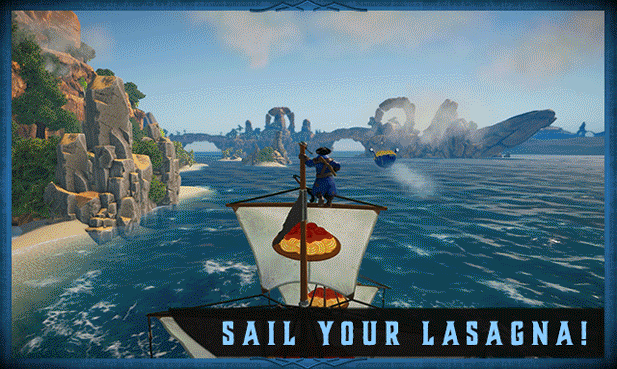 An official Pastafarian action-adventure game
Mosey the Pirate is the official Pastafarian action-adventure game, with the titular Mosey, a Pirate from the canon of the Church of the Flying Spaghetti Monster, as its protagonist! Follow Mosey on the adventure that is his life, as he rises from being another lowly, down-on-his-luck short-order cook under the cruel employ of Phil the Night Manager, to becoming the world's first Pirate, one of the chosen, holiest, and most chill people of the Flying Spaghetti Monster.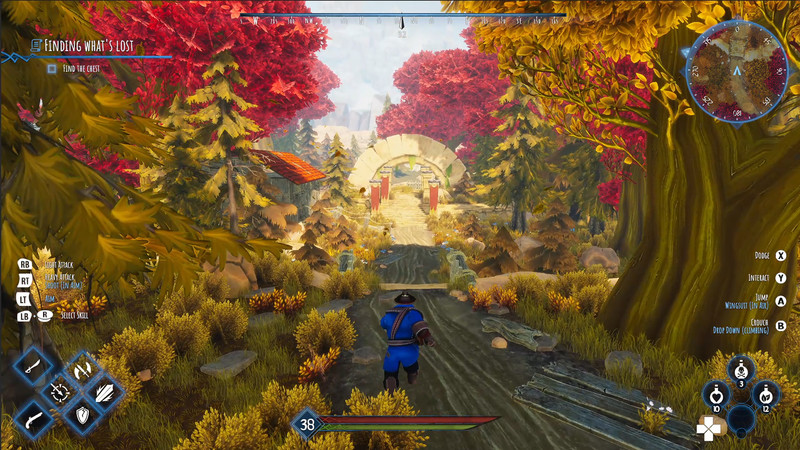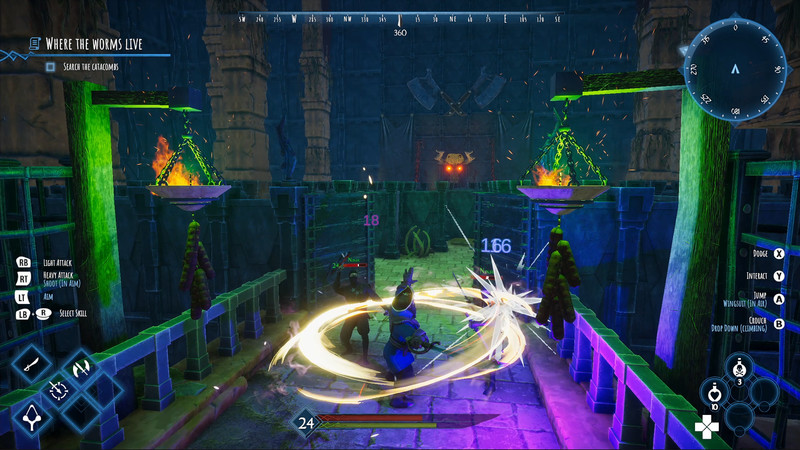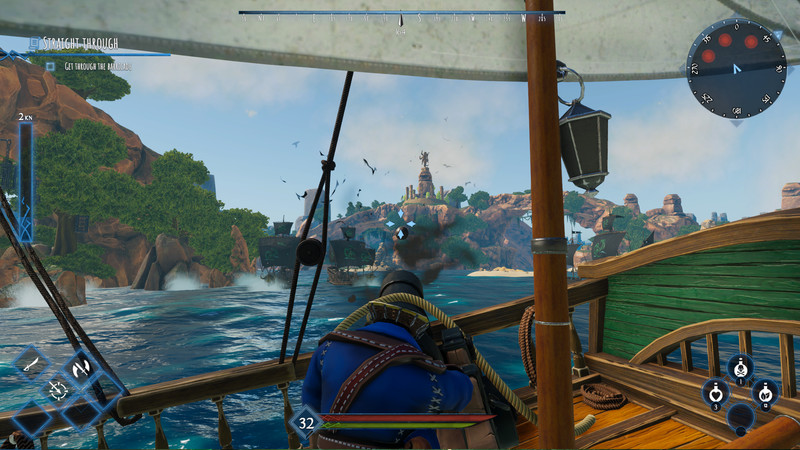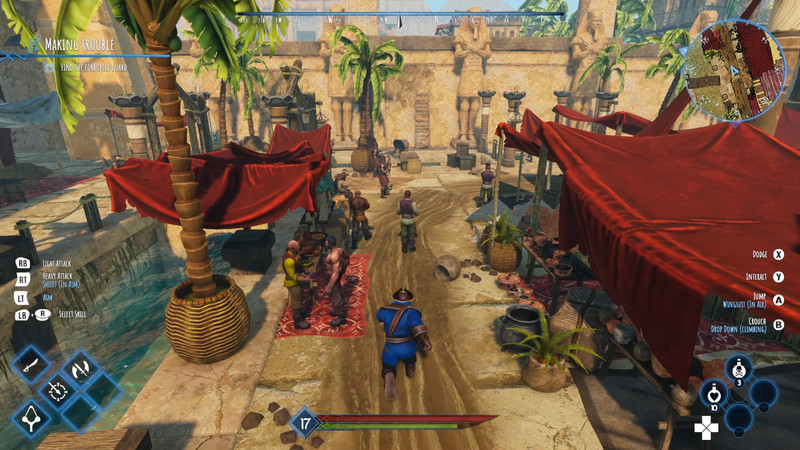 Explore an open world of ancient history as it truly was! Ok, you got us. It's actually a cross between ancient times, modern times, and the golden age of piracy! But there's one thing we can guarantee – you've never seen anything like it! It's full of different activities, such as:
Sure-footed platforming!
Booty gathering!
Pasta cooking!
Swashbuckling combat!
Head-scratching puzzle solving!
Gadgeteering that even lets you fly!
Exclamation marks! Lots of 'em!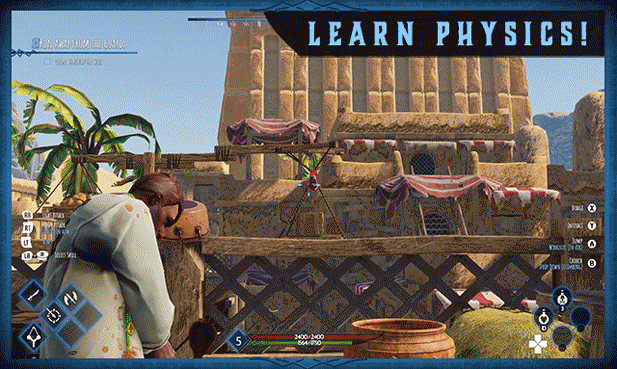 Follow a comically exaggerated storyline that explains how the chill word of the Flying Spaghetti Monster first spread throughout the world:
Witness the events from Mosey's adventurous life!
Let the good people of the Mediterranean know about FSM! Share a beer with them while at it! They're cool!
Obviously not all of them are cool! Our bad! Help Captain Mosey and his crew vanquish some foes that just don't know how to kick back!
People have problems, wouldn't you know! Aid them like a proper Pirate should! Maybe they'll actually be grateful for a change, but don't go banking on it!
Visit Egypt, Greece, Rome, all the tourist hotspots of the Mediterranean without moving an inch off of your gaming chair! That's exceptionally lazy, but who are we to judge?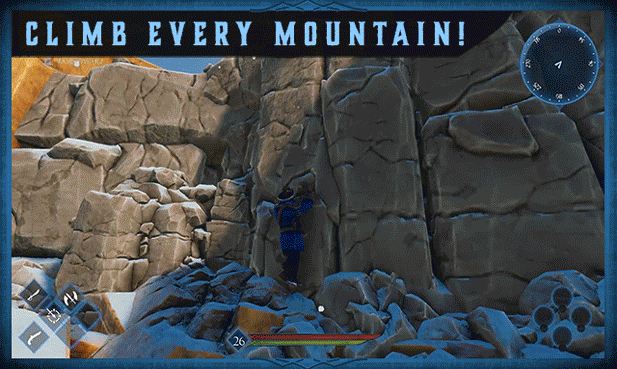 Collect an array of amazing Pirate Regalia! Items that broaden the repertoire of Mosey's abilities and enhance the ones already at his disposal, and as Mosey proves his prowess in pirating, manage his skills throughout the game:
Amass weapons, both melee and ranged: swords, sabers, slings, pistols, muskets, and the Pirate's ol' reliable – a spaghetti strainer!
Gloves that let you climb the tallest cliffs!
A glider that lets you soar the highest skies!
Pirate hats! These, uh, these just make you look snazzy, and let's face it – it's modern gaming; it wouldn't do without hats.
A ladle and other utensils! Cook up a storm!
An RPG-like system of your magnificent Pirate's skill management![/list]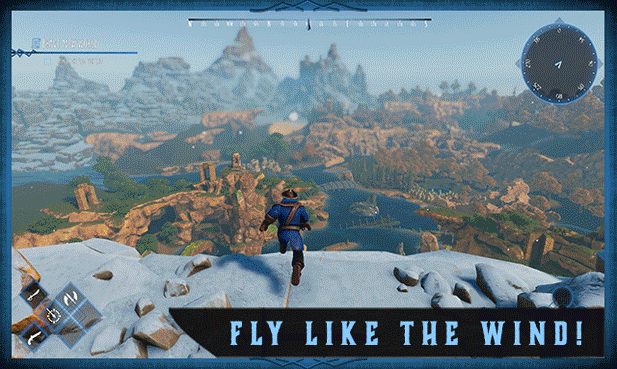 Build and maintain a seaworthy ship of your own – the mighty Lasagna!
Employ a crew!
Manage the ship's supplies!
Repair the damage through minigames!
Fight ferocious sea battles![/list]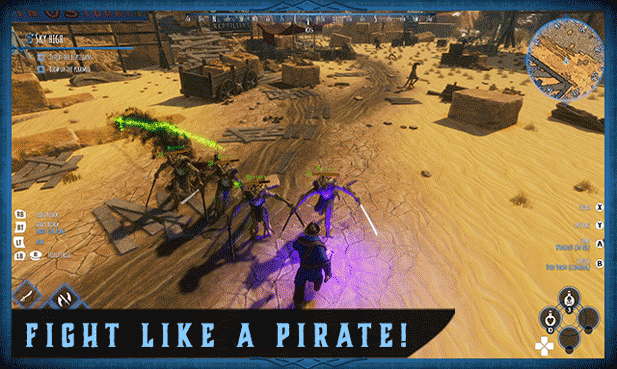 It's a Pirate's life for thee, so long as you answer the call! Weigh the anchor and strain the spaghetti! It's time to set off on a voyage of a lifetime! R'amen!